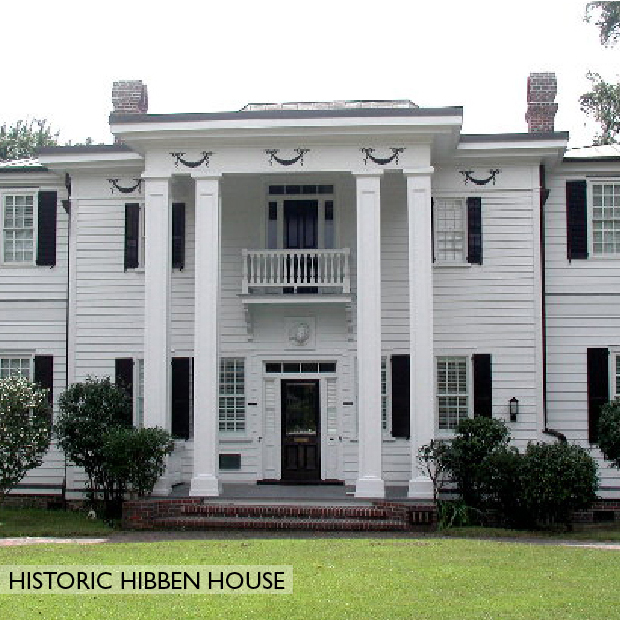 Our Story
Known for its stately live oaks and historic houses, the roots of the Old Village of Mount Pleasant stretch back to the 18th century. Originally the location of summer homes for wealthy Charlestonians, one of the area's oldest waterfront communities is now a year-round address for a mix of retirees, young families, and professionals.
The Shopping District
Surrounded by the natural beauty of the neighborhood, the small-town main street is a center for local events and home to vibrant independent businesses that provide a welcome alternative to the monotony of 21st-century chains and big-box shopping.
Come Visit
Bounded by the vistas of Charleston Harbor and the lively restaurants and boats on Shem Creek, the Old Village is a pocket of serenity and slow beauty in a busy world.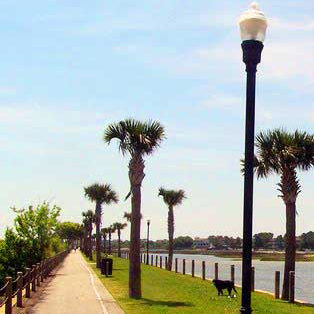 Pitt Street Bridge
The Pitt Street Bridge once connected Mount Pleasant to Sullivan's Island and provides some of the best views of the Charleston harbor. This is truly a locals spot, popular for walking and biking, fishing, picnicking and kayaking.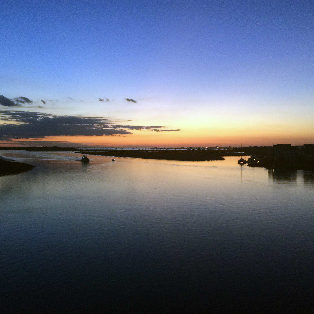 Charleston Harbor
The Charleston Harbor is home to Fort Sumter, site of the first shots of the American Civil War. Now, this inlet plays host to shrimp trawlers, sailboats, paddle boarders, jumping dolphins, and pelicans diving for food.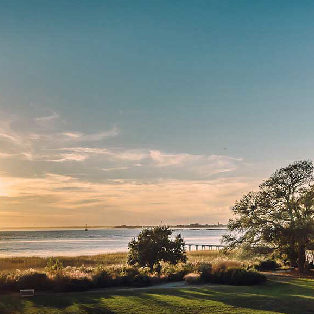 Alhambra Hall
Overlooking Charleston Harbor
Alhambra Hall overlooks the spectacular Charleston Harbor. This former Ferry Terminal is a popular spot for events and outdoor activities. Across the street, you will find a large playground and a restroom building.